Licenses are yearly subscriptions, you can cancel at any time.

Personal licences are valid for one website, Business licenses for 5 websites and a developer licence is valid for 20 websites.
Share This
With the Share This extension for WP Car Manager you enable your visitors to share your car listings with just 1 click. Boost your website traffic with by adding these social sharing icons to your car detail pages!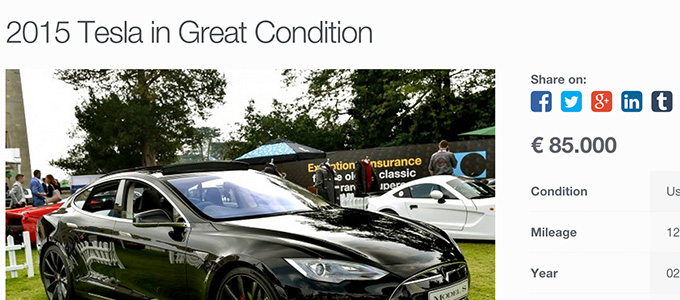 Share on 5 Platforms
The Share This extension allows sharing up to 5 platforms, but you can enable only the platforms you like. The extension supports: Facebook, Twitter, Google Plus, LinkedIn and Tumblr.
You Choose the Location
You can set the position of the Share This block yourself, without having to code a single line! You can choose to display the share icons above the price, below the summary or below the contact buttons.
Finally, the Share This extension comes with it's own overridable template so you can customize it any way you like!