Thank you for purchasing the ADF Leads extension for WP Car Manager. With this extension you can collect customer leads in the industry standard Auto-Lead Data Format (ADF), directly from the listing page.
Installation
Unzip and upload the plugin's folder to your /wp-content/plugins/ directory
Activate the extension through the 'Plugins' menu in WordPress
For more information on installing and managing plugins see the Managing Plugins documentation.
Setup
Before installing and activating the extension, make sure you have the following plugins active:
WP Car Manager version 1.3.0 or higher
If you're installing WP Car Manager for the first time, it's important you follow the onboarding steps offered to you after activation. The onboarding screen offers you the possibility to create all (3) needed pages for WP Car Manager to function properly. We highly advise you let the onboarding screen create these pages.
Configuration
The ADF Leads can be configured in the WP Car Manager settings page (Car Listings -> Settings -> ADF Leads).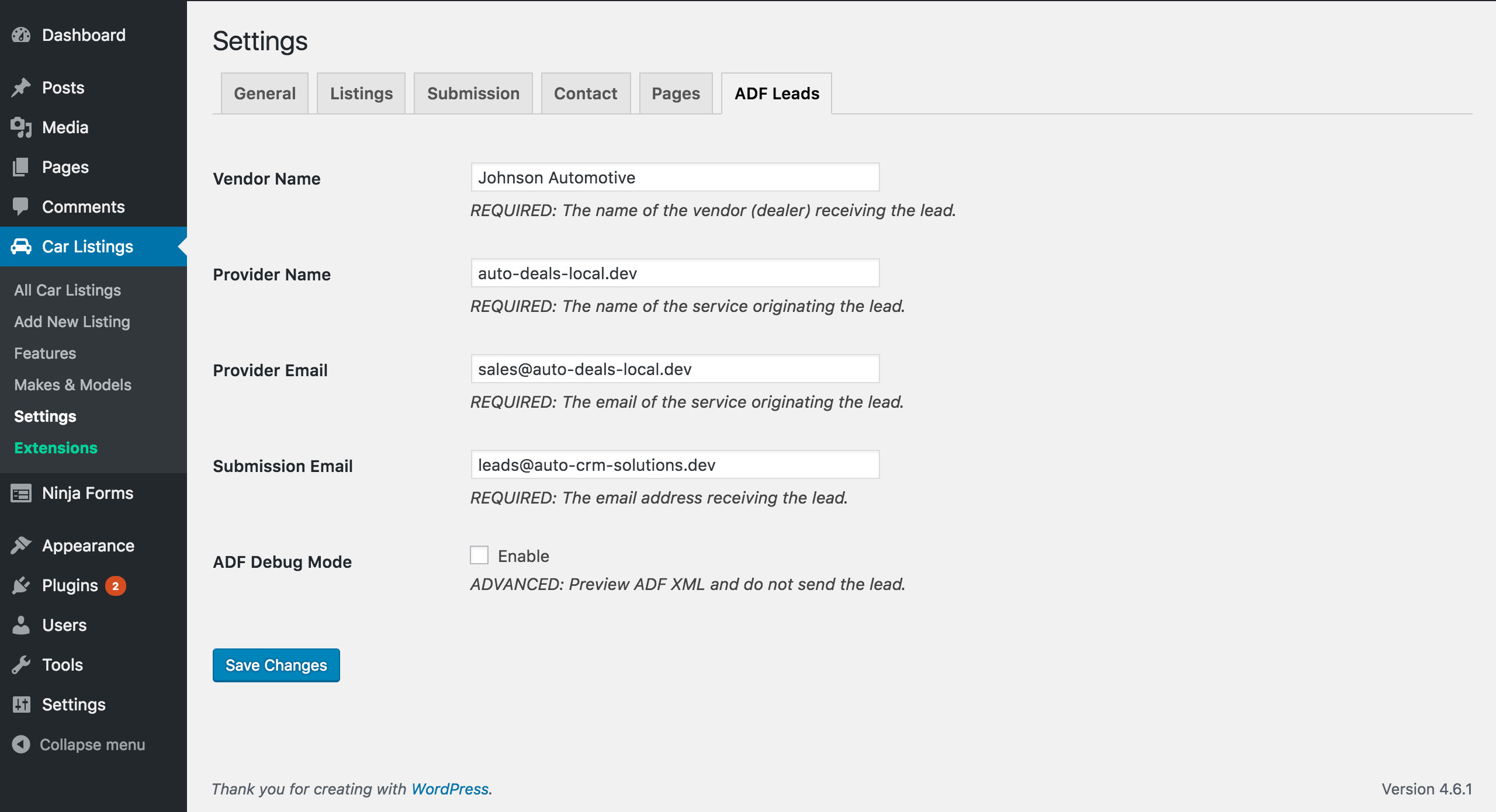 The configuration requires the following information:
Vendor Name
Required
The name of the vendor (dealer) receiving the lead.
Provider Name
Required
The name of the service originating the lead.
Provider Email
Required
The email of the service originating the lead.
Submission Email
Required
The email address receiving the lead.
Testing the Configuration
Once the ADF Lead is configured, you can test the submission by enabling the "ADF Debug Mode" setting. This setting allows you to preview the generated ADF data without sending the email to the configured submission email.
When testing is complete, simply disable the "ADF Debug Mode" to continue sending ADF leads.
Submitting ADF Leads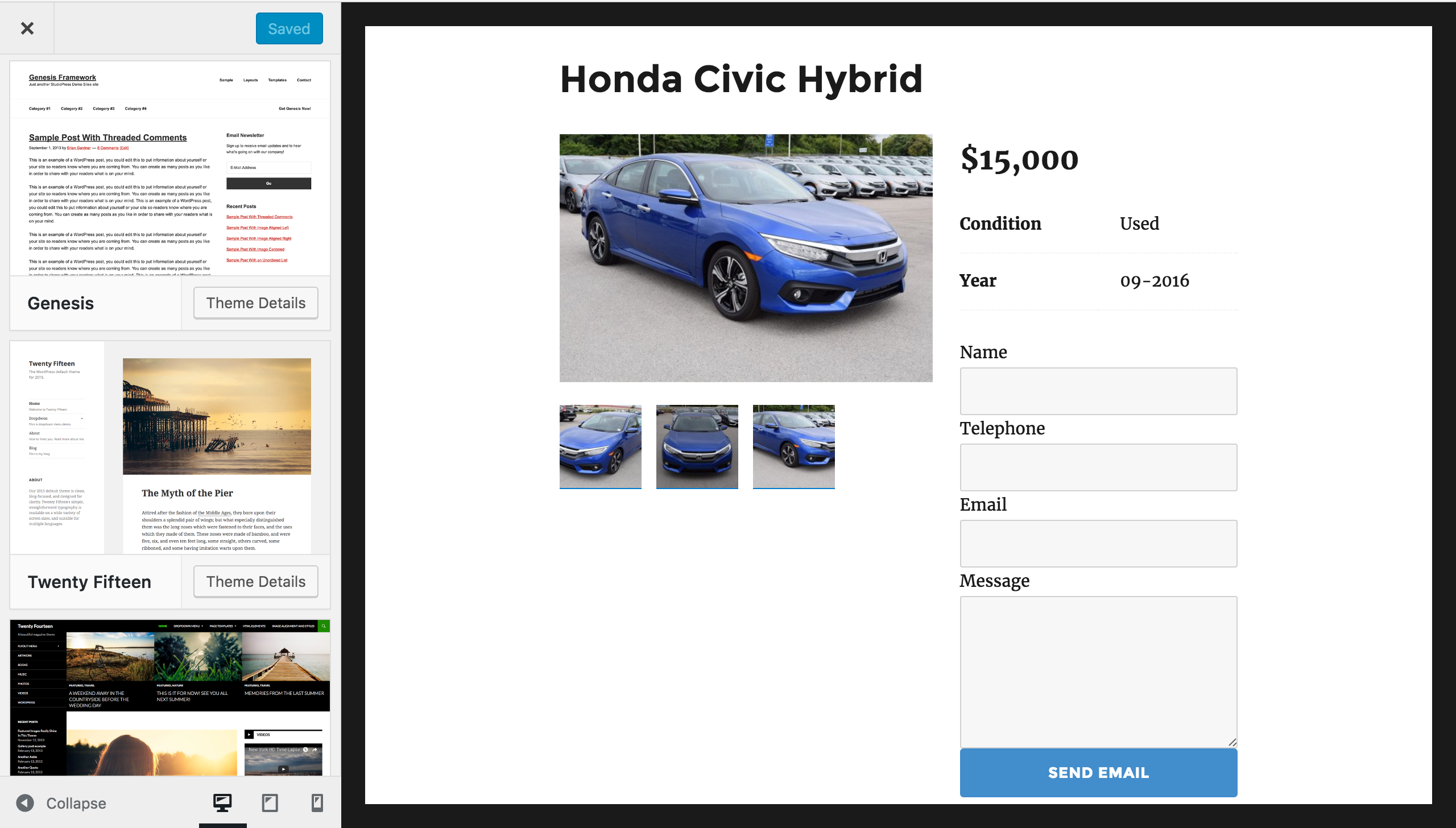 Once activated, the ADF Leads extension replaces the "Email Us" link on the vehicle listing with a lead form for collecting the customer's name, telephone, email address, and a short message.
When submitted, this form generates the ADF lead with the vehicle info, customer info, and provider info, which is then sent to the configured submission email.
FAQ
Does this support my automotive CRM provider?
The Auto-lead Data Format (ADF) is an industry standard format for communicating leads between automotive companies. Most automotive CRM providers accept leads in ADF format.